Founded on the tactics and strategies we use in the Optidge agency every day to get profit-boosting results for our clients, ODEO Academy gives you solid digital marketing knowledge to boost your career, launch your new career, or understand your business's digital marketing strategy.
Meet the founder: Danny Gavin
Hi, I'm Danny, founder of ODEO Academy, and I'm so glad you're here. I created ODEO to combine my two passions:
Helping clients achieve their goals through my award-winning digital marketing agency Optidge.
Teaching digital marketing concepts in an engaging, clear, and fun way so anyone (no matter what background they have) can understand it and implement it.


If you've got a question or just want to chat, I'd love to hear from you.
What makes ODEO Academy different from any other online course:
It's not theoretical. Everything we teach in ODEO is based on the strategies and learnings from our agency. We're doing this work every day; experimenting, optimizing, and learning as we go; and then sharing these best practices and tricks of the trade with you.
We like to think about it like this: pull up your chair and get inside the brain of a senior strategist running high-performing campaigns every day. Like having a personal mentor, on-demand. You'll learn the thought process, planning, thinking, and skills you need to excel in the industry.
That's why when you complete an ODEO course, you will know the what and the how you need to go forth and crush it in the real world!
In the prehistoric era of digital marketing (ICQ, Yahoo and dial-up anyone?) 20-something Danny Gavin began tinkering with digital marketing. Self-taught, eternally curious, and fiercely tenacious, his digital marketing chops were instrumental in helping Brian Gavin Diamonds join the INC 5000. In 2010, he founded Optidge to provide a boutique digital marketing service that takes a genuine interest in its clients' long-term success. Since then, Optidge has sprouted into a booming agency with a golden reputation.

And Danny? He's still changing the world. By day, he's leading Optidge with his trademark humility and data-driven creativity. By night, he's an adjunct professor at the University of Houston's C.T. Bauer College. As one of the college's most popular educators, he teaches MBA students and executives the foundations of digital marketing (he's so passionate about the subject that many of his students change career paths to move into digital marketing). He's also the founder of ODEO Academy: the only online, practical graduate-level course that teaches the fundamentals of digital marketing in 15 weeks. No, he never sleeps. When he's not working? He's a husband and dad to 5 adorable kids.



Rivki Levin is the course administrator at ODEO Academy, an online academy that offers courses in digital marketing. She is a wife and mother of five and is based in Montreal, Canada. Rivki is inspired by her students and takes great satisfaction in helping them succeed. In her free time, she enjoys working out and running.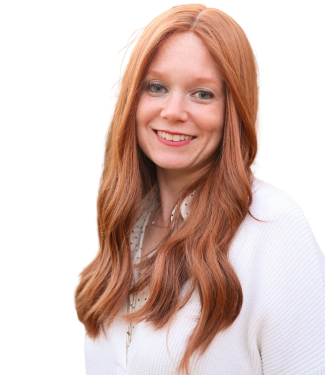 I am totally inspired by what I see our students accomplish each and every day and I'm here to help YOU maximize your potential and succeed in Digital Marketing. I have seen the impact ODEO has made on so many of our student's lives and I can't wait to see how it will help you!

If you've got a question or just want to chat, we'd love to hear from you.