Become an
Expert

in LinkedIn Ads
Become an
Expert

in LinkedIn Ads
The comprehensive, proven method for experienced PPC strategists to run highly profitable ads on the world's most powerful (but expensive) B2B platform
The comprehensive, proven method for experienced PPC strategists to run highly profitable ads on the world's most powerful (but expensive) B2B platform
If you've ever wondered: how do other digital marketers run successful Ads on LinkedIn, you're not alone.
Research shows that
9 out of 10

experienced paid advertising strategists avoid LI ads.
Let's be honest.
When it comes to paid advertising, you're a pro.
You know how to create, set up, optimize and track high-performing profit-generating ads on Google, Facebook, Instagram and TikTok with your eyes (almost) closed.
You're confident that these ads will get the leads, traffic and revenue that your clients rely on you for. And you've got the track record to prove it.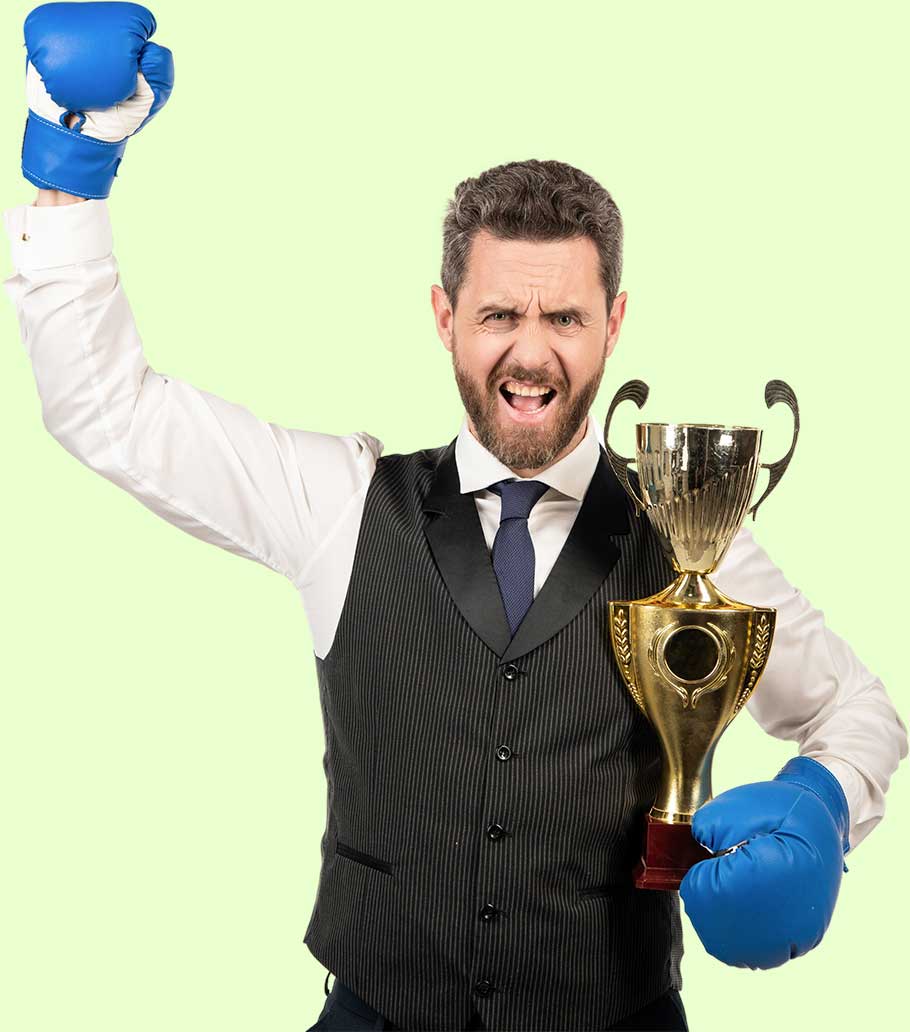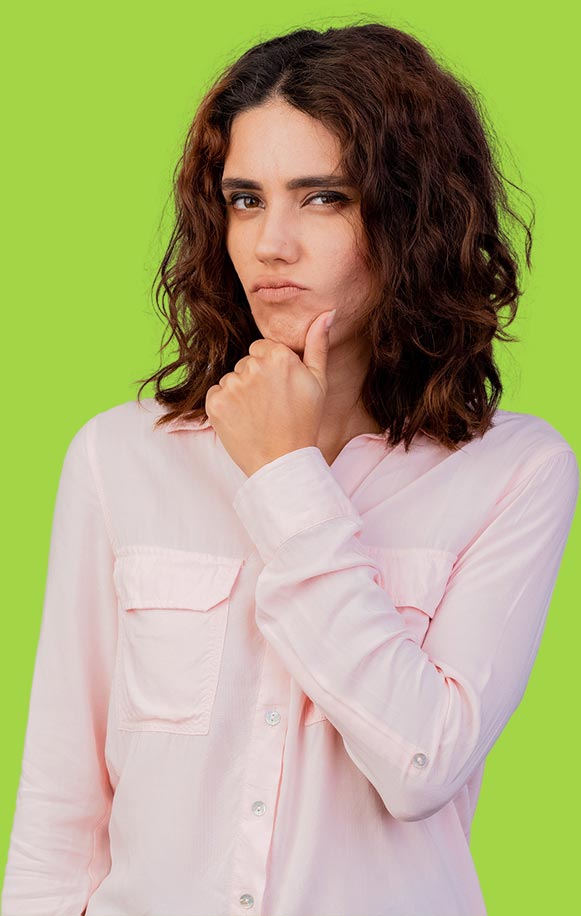 But when it comes to LinkedIn, you're stumped.
Its granular targeting information about 774 million people is staggering.
LinkedIn should be the ideal platform for uber-effective hyper-targeted B2B lead generation, right?
Reaching the exact persona you're targeting?
With your skills & experience, it should be a breeze. In theory.
despite the potency of the platform - and your expertise in paid ads - you've never gotten the platform to work for you.
The leads are crazy expensive, and the ROI is low, or non-existent.
At hundreds of dollars a lead, failure is not an option.
With such high stakes, you can't afford to be running dozens of AB tests or playing around with creative copy variations.
Yes, you've applied your intricate knowledge of targeting, funnel marketing, optimization and creatives.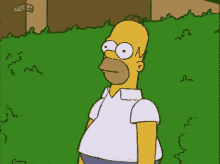 At best, unimpressive.
At worst? Downright embarrassing.
Although other equally-as-capable-as-you people in the industry claim LinkedIn Ads deliver incredible results, you don't know how to make them work for you.
It's frustrating - and confusing.
You've got no idea if it's you, or if it's the platform.
Maybe you need to increase the budget?
Maybe it's the funnel?
Maybe it's the headline.
Or is it the image?

Even extracting email addresses is more painful than getting a root canal.
You rely on data to make decisions - and deliver value to your clients - and the numbers don't add up. The ROI isn't there.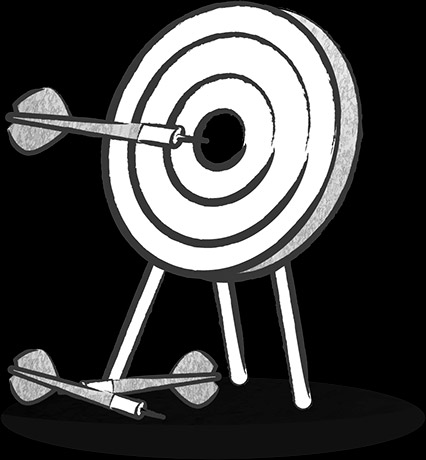 You genuinely care about results - and your
client's budget.
Your reputation is built on your integrity and
your track record.
So you've decided to focus on platforms you're confident you can succeed in: Google, Facebook, Insta, and the rest of the PPC platforms that obey the rules and generate revenue when done right.
Leave it to the other agencies who claim they can do it well. You're not willing to gamble away your client's budget - and your reputation - with zero confidence in the outcomes.
Putting your clients first means that you've quietly stepped back.
You don't offer LI Ads as a standard service - unless there's no other option.
But if you're honest, you'd love to master LinkedIn.
You know you're leaving money on the table.
If you want to be a serious player in the B2B digital marketing world, you can't avoid LinkedIn.
And ignoring the potential of LinkedIn Ads is holding back your growth
For B2B lead generation, there is NO better, more targeted and more powerful platform. Especially for products & services when there's no other way to reach your audience.
And seeing other agencies not-so-humbly bragging about their successes with LinkedIn ads? You're honestly sick of it.
And you're ready to change that.
LinkedIn is a mysterious, murky and often non-intuitive platform.
But when you conquer it (because you can), you too can join the ranks of agencies who puff out their chest as the words "Sure, we do LinkedIn Ads" roll off their tongues.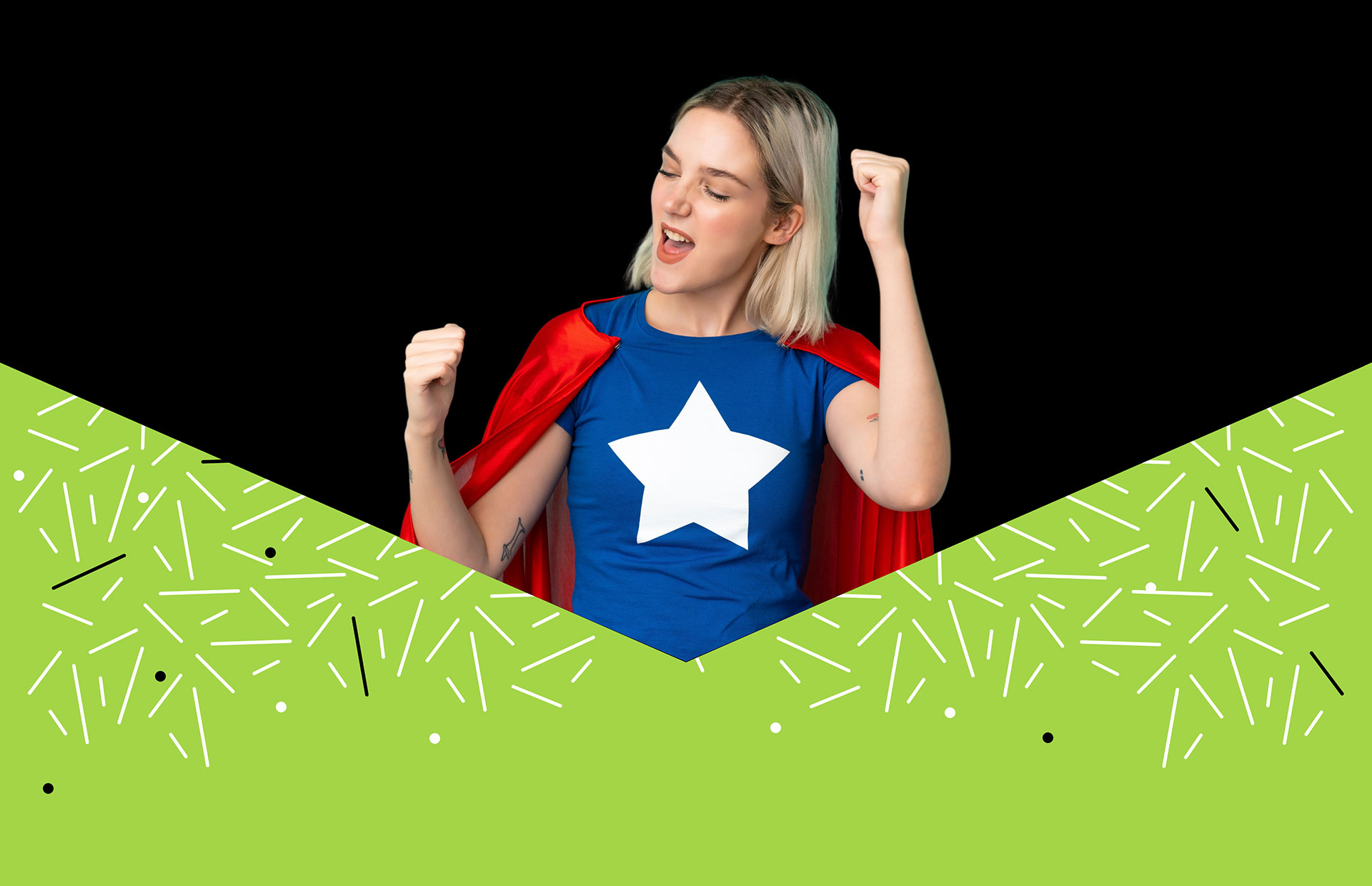 Conquering LinkedIn:
The complete roadmap to running highly profitable LinkedIn Ads
Master the tried+tested system for running high-performing ads — at the lowest possible cost — on the world's most powerful B2B social platform.
After this course, you will know how to:
Master proven, practical strategies - at your own pace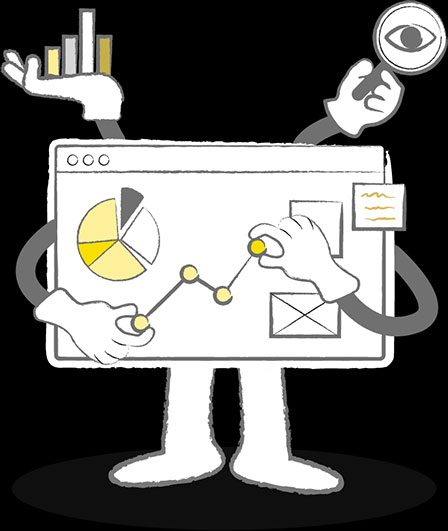 Module 1: Getting your targeting right (aka going for the bull's eye)
Section 1

Introduction to LinkedIn Ads
Understanding the overall strategy and objectives of
LinkedIn Ads


How LinkedIn Ads terms compares to Facebook & Google terms


Uncovering the three secrets to a successful LinkedIn Ads campaign
Section 2

Off Platform Research
Gathering info & and structuring an intake questionnaire


Carrying out industry & competitor research


Building detailed customer avatars
Section 3

On Platform Audience Selection
Using your customer avatars to identify possible targeting options for your campaign


Understanding how to use lookalike audiences & matched audiences


Narrowing your audience to the ideal size and targeting
Module 2:
Getting scientific with The Creative
Choosing the right types of Ads for your campaign (for example: text-only, sponsored post, sponsored InMail)


Selecting the ideal collateral for each stage of the funnel (white paper, free webinar, free trial, free demo)
Section 2

Creating the Ad
Structuring the ad and writing the copy to optimize conversion


Using the right tone and imagery to build credibility


Choosing the ideal headline & CTA for the stage of the funnel
Module 3:
Ready, set, go: Implementing and optimizing the campaign
Section 1

Setting the campaign objective
Understanding the difference between the campaign objectives inside LinkedIn


Selecting the correct campaign objective


Creating the actual Ad


Setting the budget and schedule for maximum efficiency
Section 2

Tracking & Optimizing
Understanding what metrics and KPIs in LinkedIn (and how they're different to other social platforms)


Tracking conversions across the funnel


Optimizing campaigns on Ad levels and Audience levels.


Turning off campaigns or moving budget between campaigns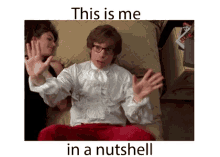 Skimming? In a nutshell, you will get a lifetime of access to the exact over-the-shoulder playbook we use every day to run LinkedIn Ads for clients.
Plus, you'll get the two exact templates we use in our own agency every day to run winning LinkedIn Ads
Take LinkedIn to the next level with bonus content
from the experts.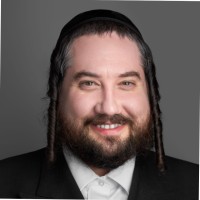 Organic LinkedIn:
The Ultimate Handbook
Daily checklist
How to send custom connection requests
Posting springboard
3 weeks of varied content prompts
About Joel:
Joel founded Fluex after using LinkedIn as the sole marketing tool to build a telecom company from the ground up in his previous role. More than just a founding visionary, Joel plays an active role in running Fluex. His natural knack for leadership combined with his business and marketing know-how to make him uniquely suited to serve as CEO at Fluex. He empowers both his staff and clients to become great leaders in their own right. His greatest professional joy? Helping business owners overcome their challenges and become independently successful — he's proudest when they no longer need him.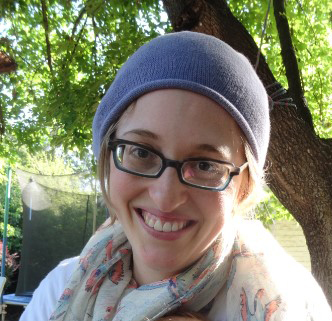 Nurturing the Lead:
How to write winning email campaigns that build trust
A detailed summary of why emails are vital – and often neglected – piece of B2B sales funnels
How to choose the best tech platform for your email automation
Examples of powerful B2B emails
Plug-and-play templates for a 4-part welcome sequence
About Eliana:
Eliana is a conversion copywriter that specializes in data-driven copy for B2B brands. She focuses on writing strategic, research-driven copy for websites, landing pages & email campaigns.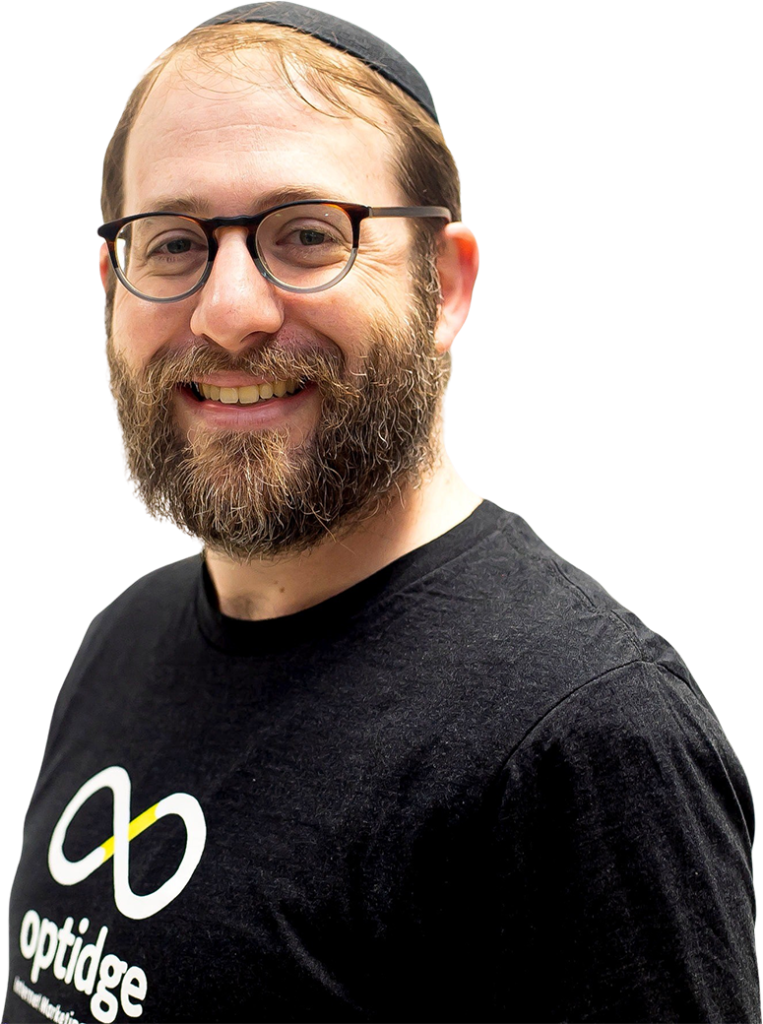 Hey, I'm Danny Gavin, the founder of Optidge Digital Marketing Agency, founder of Odeo Academy, and a professor of digital marketing. As a B2B digital marketing agency with a great track record in Google Ads and Facebook Ads, our clients kept asking us: can you run LinkedIn Ads for us? We said yes – and immediately realized that LinkedIn is different. It plays by its own rules and needs a unique approach.
So after spending hundreds of hours learning, testing and tweaking, my team and I hit upon a winning formula. Every day, we use this method to run profitable LinkedIn Ads; helping our clients generate quality leads they'd never be able to reach without LinkedIn. Now, we're offering to let you discover how to master LinkedIn Ads – so you too can confidently offer this service to your clients.
Using this exact method, we've helped our clients achieve results like these: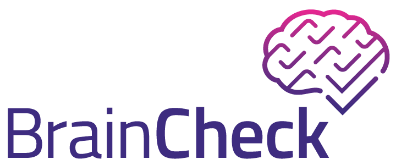 Cost Per Lead of Under $150
(15x less than that of a lead generated at a tradeshow)



Generated 320 leads via LinkedIn Lead or Website contact form



6% of leads immediately qualified being qualified 52 phone calls 120 PDF downloads.

(Fortune 500 SAAS Company)
Cost Per Lead of Under $200



1,500+ top of funnel leads generated



90+ demo requests

Cost Per Lead of Under $100


463 top of funnel leads


Generated Executive Level (CEO, CXO, Founders, Senior VP) Leads from a niche audience
Wondering if this course is right for you - and will help
you deliver these kinds of results to YOUR clients?
Yes – if you're a digital marketer that works with B2B clients and you:
Have solid experience in running paid social ads
Work with clients with a Customer Lifetime Value
Want to deliver LinkedIn Ads with high ROI to your clients
Then this course is perfect for you and will give you everything you need to confidently run profitable LinkedIn Ads campaigns!
This course is probably not for you if you:
Have minimal experience in paid ads
Work primarily with e-commerce or D2C clients
Companies that trust us to run
their LinkedIn Ads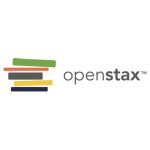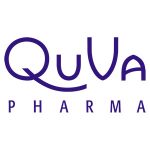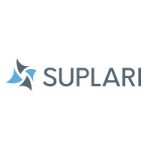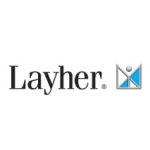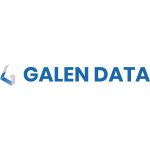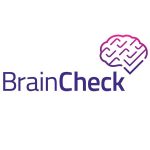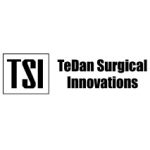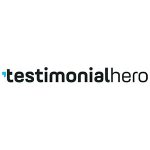 What Danny's awesome + accomplished graduates say:
Your class was super informative, entertaining and great for a lack of words 😉 Recently I was able to land a job because of all that you taught and can't be any more grateful!!!"
Danny presented the material in a way that was interesting and easy to understand, even when the material was more technical. I really enjoyed the labs (challenges) because the practical application helped to reinforce what we learned in lectures and gave me the opportunity to use many different tools."
Danny is a phenomenal teacher. He explained everything well, and it was really enjoyable. The information he gave is just so rich. I feel like I just learned a whole new world and how it works."
It was an amazing course. Danny is a great teacher.

I always want to learn about SEO. There's a lot to it. It was a bit overwhelming to a certain degree, but Dan broke it down. A lot of the information Dan gave opened my eyes and I really appreciate it."
Great practical experience that really helped the class concepts sink in. Danny's enthusiasm for the topics of the course is really motivating and makes the subject very interesting.
I've been to many classes in my life and the worst feeling is coming in and seeing that the instructor can't instruct, or doesn't instruct, or some other complaint you have about the teacher. In this case, there's absolutely none. Danny is great. I'm sure it showed and everybody appreciated his class. We really learned a lot."
4 core modules with 25+ videos (~4 hours in total)
 Lifetime access
 Over-the-shoulder examples
 Pre-recorded videos
 PDF copies of all slides
 Special behind-the-scenes fireside chat with course creators
 8 templates with examples
 2 x bonus content
 Lifetime updates
Got a team you'd like to offer this course to?
Contact us for group rates.
Stop saying NO to LinkedIn Ads.
Stop leaving money on the table.
I am SO ready to master LinkedIn Ads!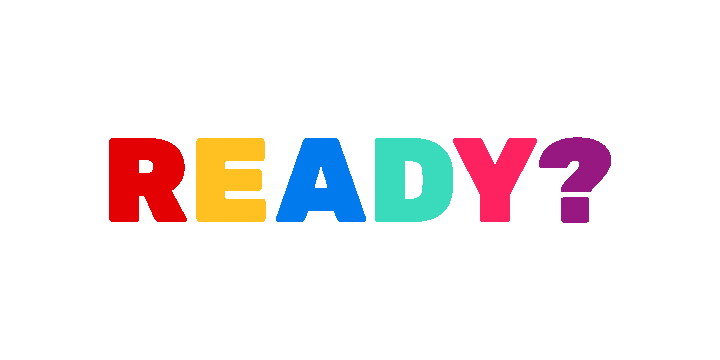 Learn how to use GA 4 to track website traffic and user behavior, optimize your website and marketing efforts, and gain insights into your audience.
Put me on the waitlist now!
Mastering LinkedIn (LI) Ads
Learn how to create and manage effective campaigns, use advanced features, and track & analyze performance. Boost your ROI and reach your target audience on LI.
Put me on the waitlist now!
Mastering LinkedIn (LI) Ads
Learn how to create great content that ranks and what are the key SEO elements that will take your writing to the next level.
Put me on the waitlist now!
Let me know when new Masterclasses launch!
Propel your skills — and your career — to the next level.
Put me on the waitlist now!
Did you know that digital marketing is one of the fastest-growing industry in the world?
Put me on the waitlist now!
Career Courses / Women's Only
Are you an smart, talented woman looking for flexible, fun & well-paying career? This course is for you.
Put me on the waitlist now!
Career Courses / Women's Only